- PHOTOS -
- From The East -
December 20th, 2016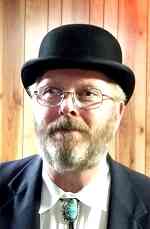 Brothers and Guests gathered for San Pedro Lodge's 2017 Installation last night in Beautiful Downtown Benson. After a good meal from Ken's Hardwood BBQ (he is a Prince Hall Mason from Pima Lodge No 10!), we had a record-setting-ly short business meeting, an installation and awards ceremony and were done befor 8:30 PM. (I just don't remember how much before.)

We had a large contingent of Brothers from Marion McDaniel Lodge 56 visit us for the ceremony, including 4 past Masters, all the current Pedestal Officers, the Jr Steward and even our newest EA. 9 in all ... quite an Official Visit!

All Officers were installed with the exception of WB Ron Allen (SW) and BR Carlo Aguido (JS). We hope to catch them up at the next Stated Meeting.

John Escapule and Don Hoffman both received the Lodge's 'Fides' Award. Our ritual describes the ancients' worship of a diety named Fides. From Wikipedia - Fides (Latin: Fides) was the goddess of trust and bona fides (good faith) in Roman paganism. She was one of the original virtues to be considered an actual religious "divinity".

It is humbling, as a much younger Mason than either of these two brothers, to give them any award since their service and fidelity to San Pedro is well known. I was pleased to be able to do it.

Gene Barfell is San Pedro's Mason of the Year for 2016 and he well deserves it. I cannot think of a task that Gene has not done or is not willing to do, in support of San Pedro Lodge ... from remodelling a bathroom to installing a dishwasher to stopping down before meeting to light the oven to showing up with dinner for the lodge. He also superintends our 4th of July picnic at parade time. We are all proud to call Gene our Brother.

It was an honor to have 3 of our Grand Lodge Officers perform the installation for us. RWB Craig Gross, SGW was the Installing Master, W Randy Jager, SGS was the Installing Chaplain and W Art Montgomery, JGD was the Installing Marshal.

Finally, a huge thank you to WM Pat Zech of Marion McDaniel Lodge for being our most-able and willing photographer and JW pro-tem for the meeting!

Kind regards,

Rod Wagoner PM


---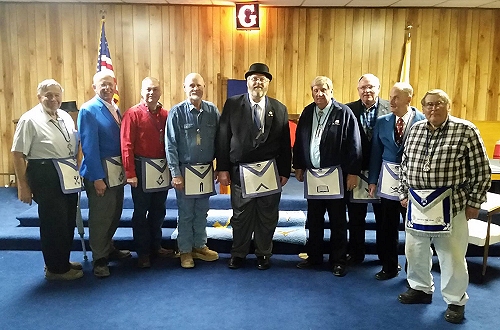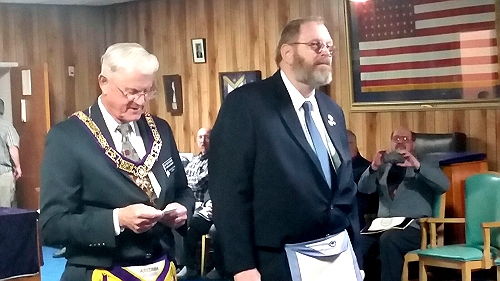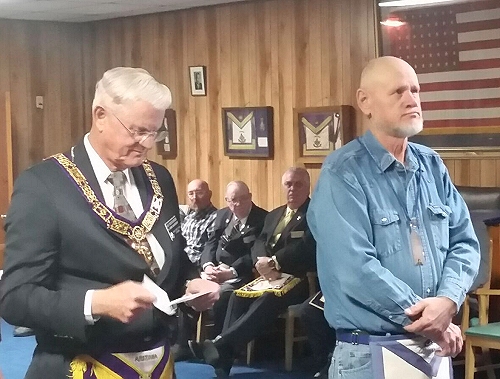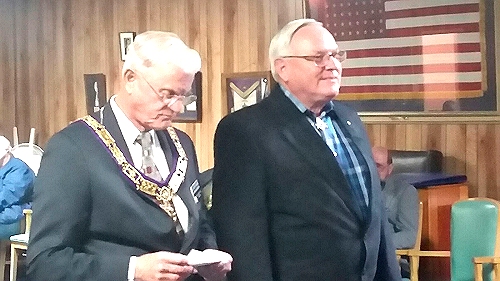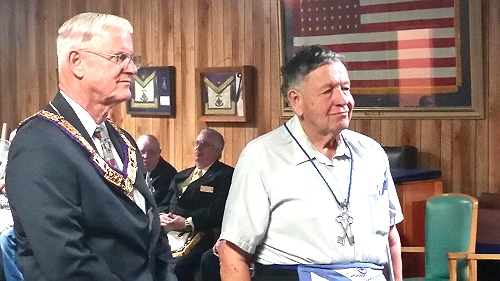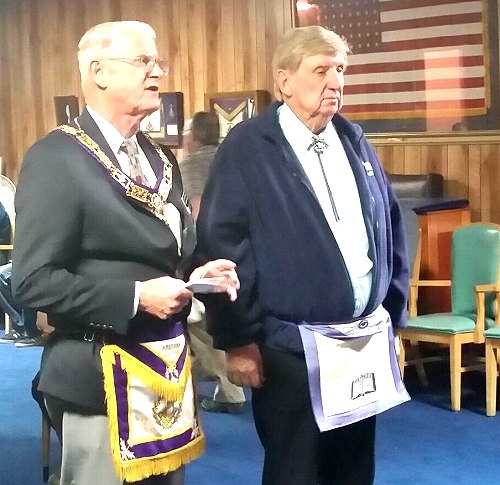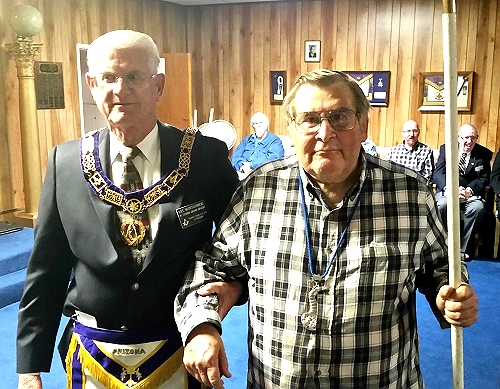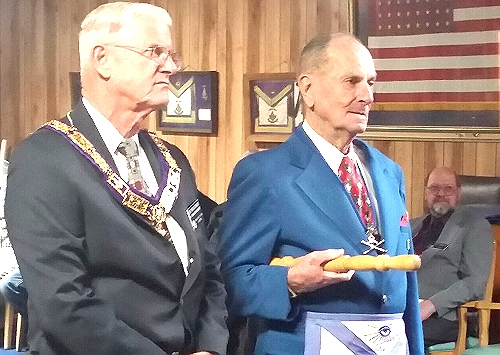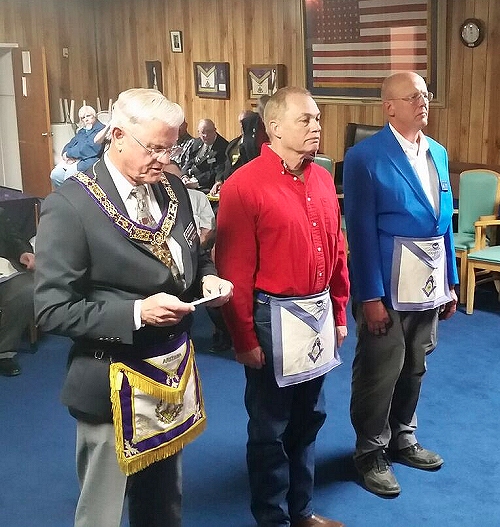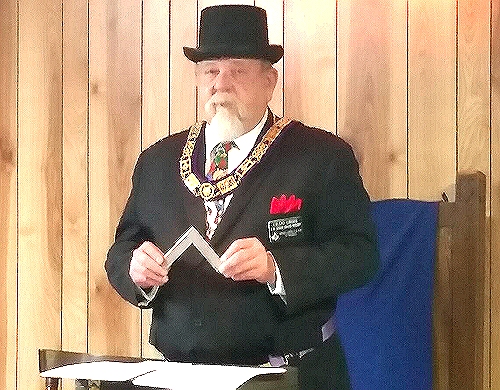 ---
2016 Grand York Rite Sessions
Phoenix AZ - August 11-13 - 2016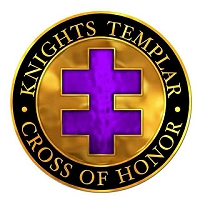 SK (WM) Rod Wagoner was awarded the Knights Templar Cross of Honor (KTCH) at the 2016 Grand York Rite Awards Banquet. Conferring the honor were SK Joe Zito, REPGC, SK Darius 'Mac' McClintock, REGC and SK William Garrard Jr, RESWDC.

The Knights Templar Cross of Honor is the highest honor awarded by the Grand Encampment of Knights Templar. It is awarded only for exceptional and meritorious service rendered to the Order, far beyond the call of duty, and beyond the service usually expected of an officer or member.

In deciding upon the award, precedents shall be entirely ignored and each case shall be decided upon its own unusual merits. No posthumous award shall be made, and no present or past elected Grand Officer of a Grand Commandery shall be eligible for the award.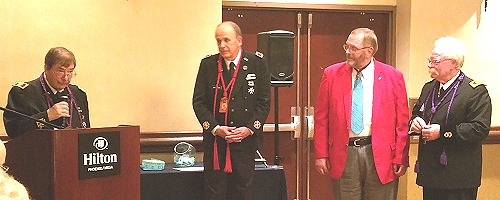 Click HERE for a larger photo
---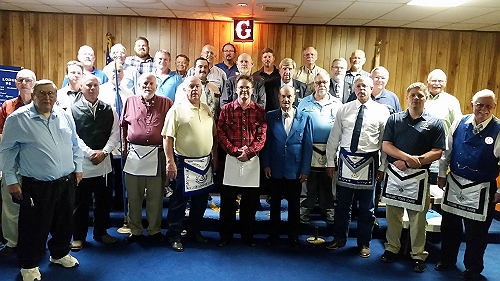 July 25th, 2016 - It was a great night in Beautiful Downtown Benson! More than 30 Brothers from all lodges in Cochise County ... as well as some from Tucson were on hand to welcome our newest EA Mason, Brother David Kearney, into Arizona Masonry.

3 DDGMs, 5 sitting Masters, 20 Past Masters, an Official visit from Perfect Ashlar No 12, 6 first-time visitors, the Chief Rabban and Recorder from Sabbar Shrine ... what a wonderful cross section of So AZ Masonry visiting our Lodge.

WM Mick Easthouse gave a great EA Lecture, WB Bob Long did a wonderful Apron Lecture, WB John Escapule conferred the degree with the ease that comes from his long experience. But the real star of the show was Senior Deacon, Stuart Carter. His work was truly inspiring.

We owe a debt of gratitude to Brother Gene Barfell who got the Lodge set up and cooled down before we all arrived. And of course, everyone got fed.

Brother David, welcome to our Fraternity!

Roderic L. Wagoner Jr PM
Worshipful Master - 2016


- Click HERE for a larger version of this photo -
---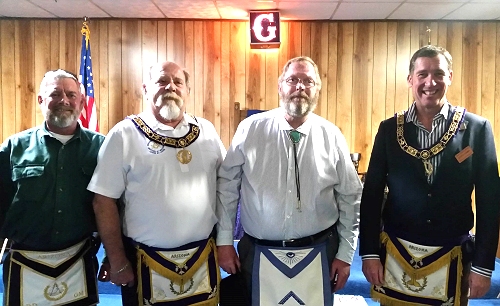 We were very pleased to have 4 Grand Lodge Officers and 6 first-time visitors at our January 25th, 2016 Stated Meeting. We had brothers from the colder climes of Ohio, Michigan, Oregon! All in all, 24 on the sidelines for the meeting and most stayed afterwards to finish up the dinner leftovers. That is a big part of Masonry, brothers.

From left to right, the photo shows WB Ward DeSplinter (WM of Perfect Ashlar 12 & DDGM for District 24), WB Craig Gross, JGW, WB Rod Wagoner, WM, RWB Scott Thomas, SGW. WB Greg Vasquez, SGD is missing from the picture.
---
AZ Grand York Rite Sessions in Tucson - AZ - August 21 - 2015. Robert Richards received the Knight Commander of the Temple Award, Arizona Grand Commandery's Highest State Award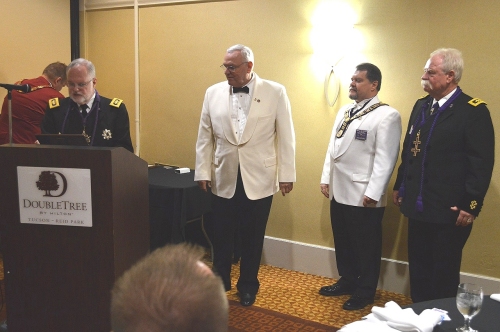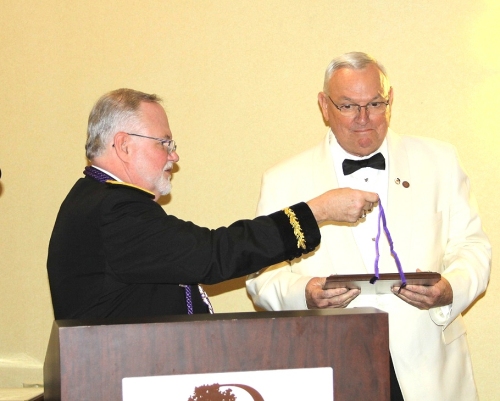 Knight Commander of the Temple (abbreviated KCT) is the second highest decoration of the Grand Encampment, and was adopted in the 1991-1994 Triennium.

One or more Sir Knights may be honored each year in a jurisdiction with this award, recognizing the honoree's service to the causes of Templary.
---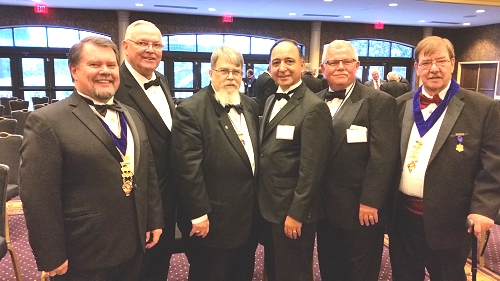 Robert Richards received the Order of the Purple Cross of York at the 58th York Rite Sovereign College of North America General Assembly, July 29th - August 2nd, 2015 - The Galt House Louisville, Kentucky.

Others in the photo are (L-R) Grand Governor Sidney J. Leluan III, Robert Richards, Thomas Thompson, George Weil, David Miller, Deputy Grand Governor Joesph Zito.
Click HERE for a larger version of this photo
---
City Of Benson - 4th Of July Parade - 2015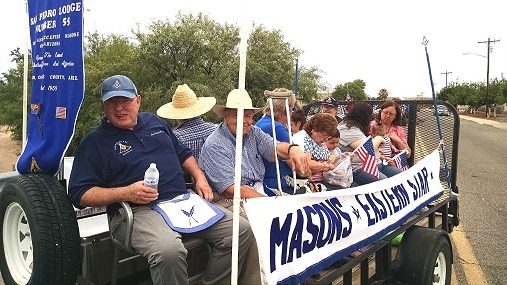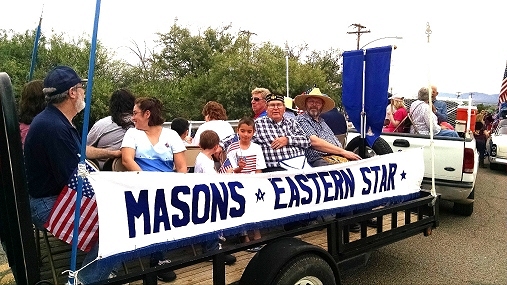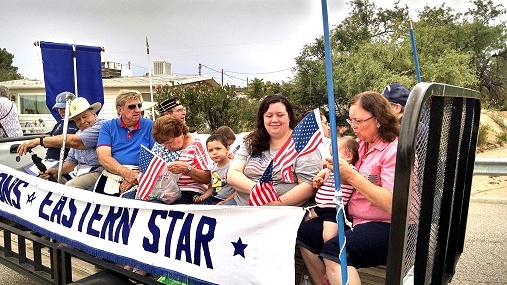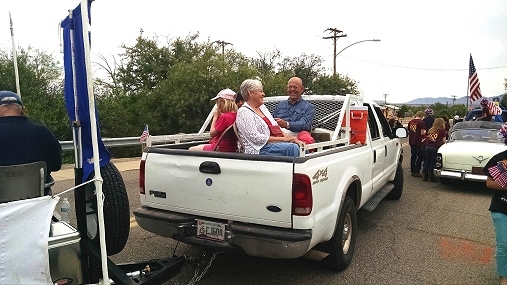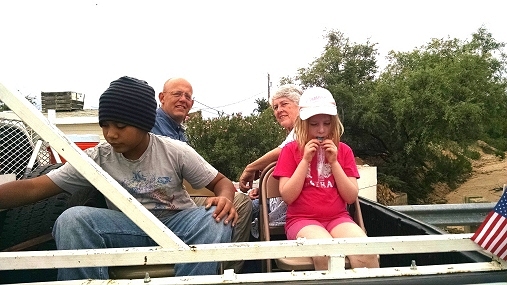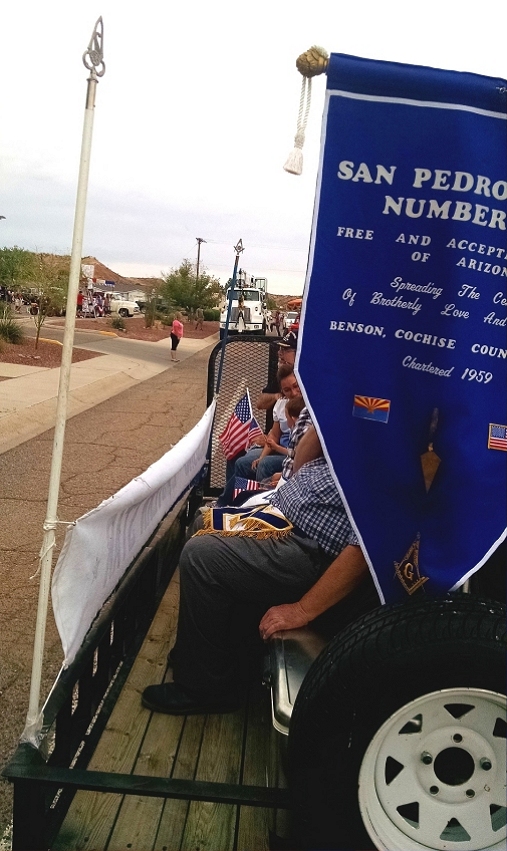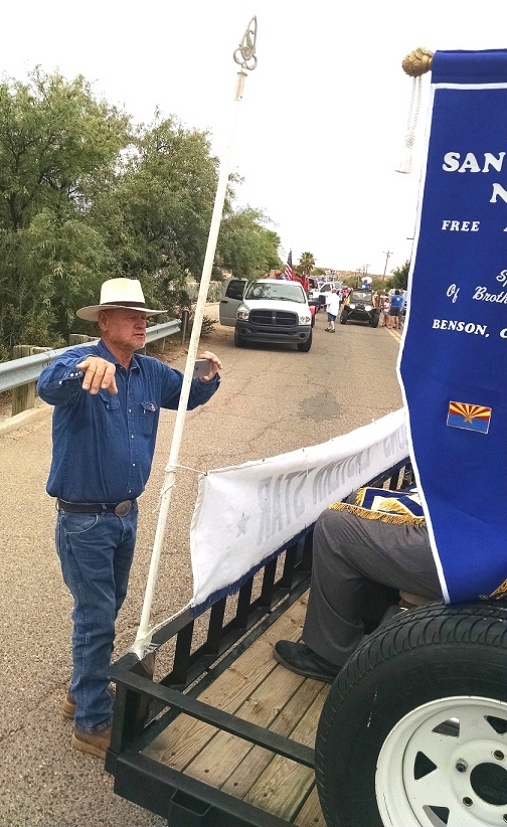 Photos Provided By Peg Escapule
---
133rd Grand Lodge Of Arizona Annual Communication
Wild Horse Pass Hotel & Casino, Chandler, Arizona
June 4th - June 6, 2015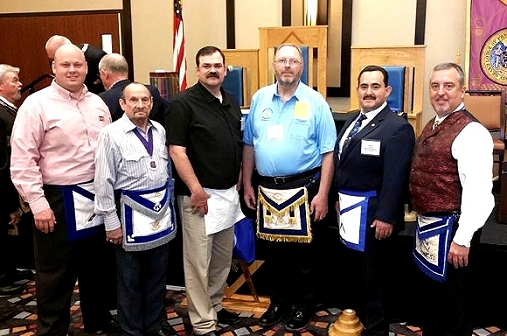 - Cochise County Worshipful Masters (Left To Right) -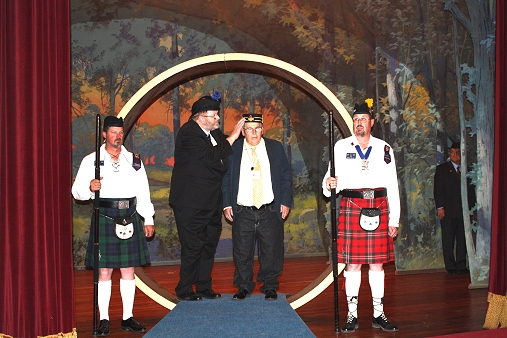 San Pedro 55 Senior Deacon, Eugene E. Barfell
Receives the 32nd Degree, May 9, 2015
Click HERE For A Larger Version Of This Photo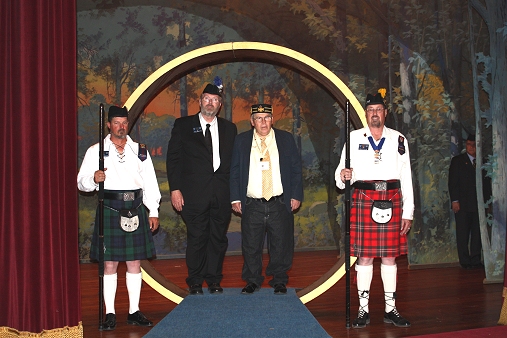 San Pedro 55 Senior Deacon, Eugene E. Barfell
Receives the 32nd Degree, May 9, 2015
Click HERE For A Larger Version Of This Photo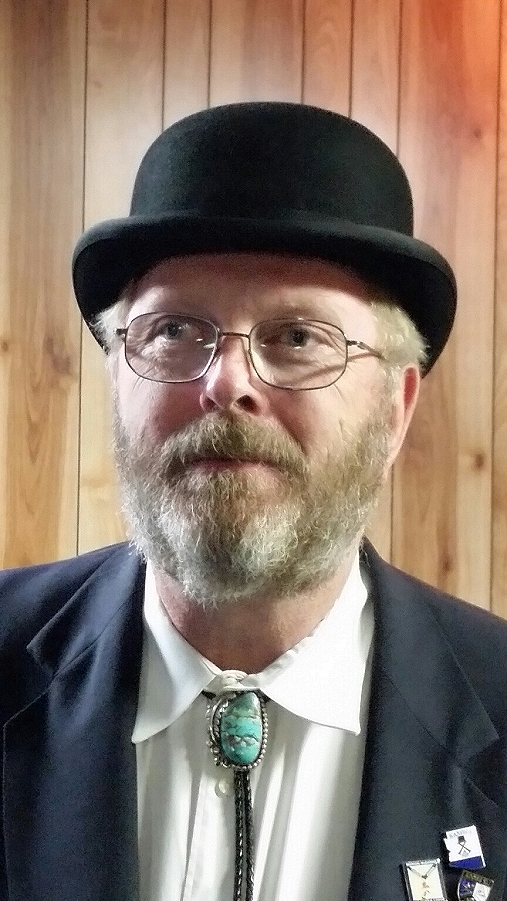 Roderic L. Wagoner Jr - Worshipful Master - 2015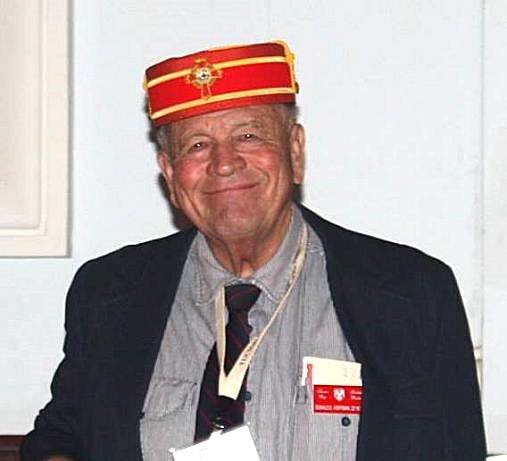 Donald Hoffman PM KCCH
Master Of San Pedro Lodge 55 1999
Treasurer Of San Pedro Lodge 55 Since 2003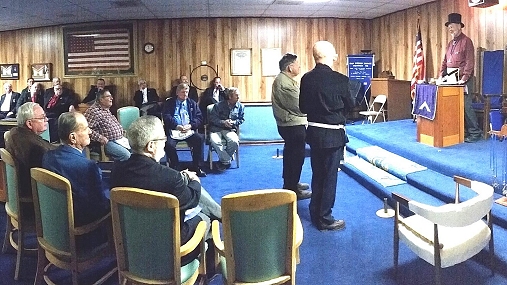 San Pedro Lodge 55 Officers Installation - December 22 - 2015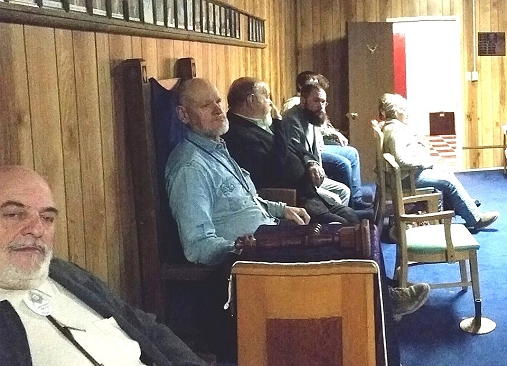 San Pedro Lodge 55 Officers Installation - December 22 - 2015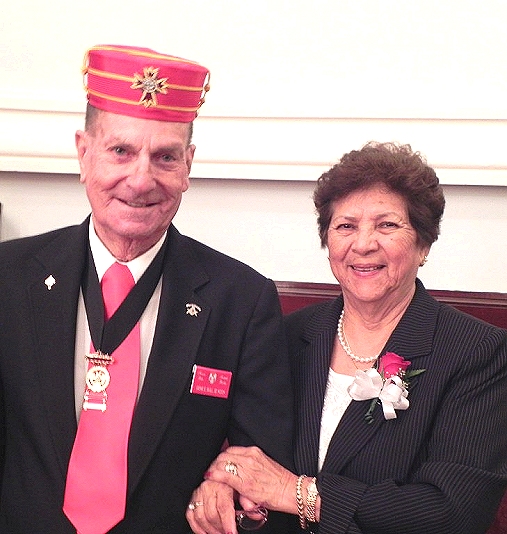 Gene Bull - Marshal - 2015
---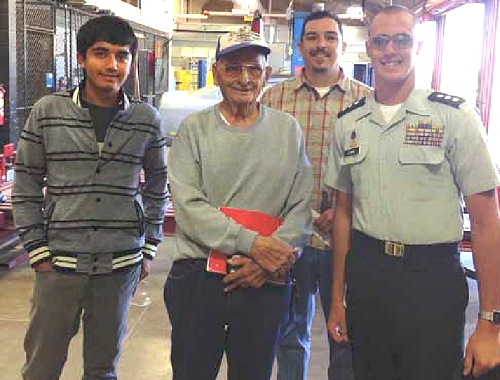 - October 11, 2013 -

Buena High School junior Luis Rosas, left and senior Nathaniel Luick, right, were among the auto collision repair students who recently painted retired U.S. Navy Master Chief Petty Officer Frank Copeland's, middle, car for free. In exchange, Copeland spoke to the class about his 44 years in the Navy, which included being deployed during World War II. Jeremy Clemons, the school's collision repair teacher, is behind Copeland.
- Photo Provided By Gene Bull -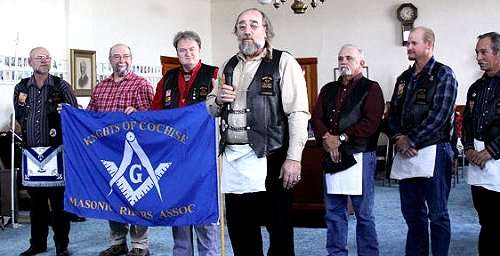 San Pedro Lodge 55 members, January 23, 2010, 2nd Degree at Willcox 10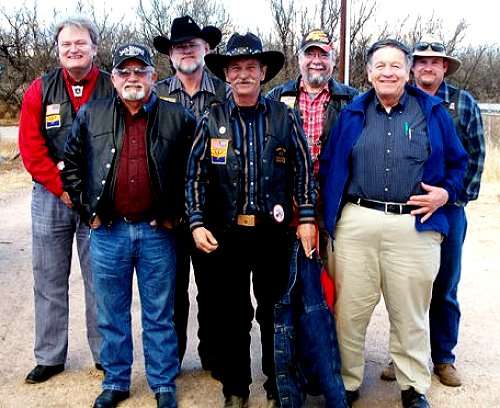 Some San Pedro Lodge 55 members
Don't know what the occasion was





Willcox 10 & San Pedro 55 Members visiting Deming Lodge 12, AF&AM, Deming, New Mexico on March 4, 2010. Pictured are: Jerry Muir, Mick Easthouse, Kevin Kealy, & John Escapule. (Kevin's Airplane)



Click on each photo to view a larger version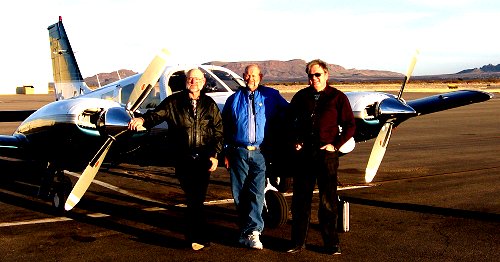 John Escapule Mick Easthouse Kevin Kealy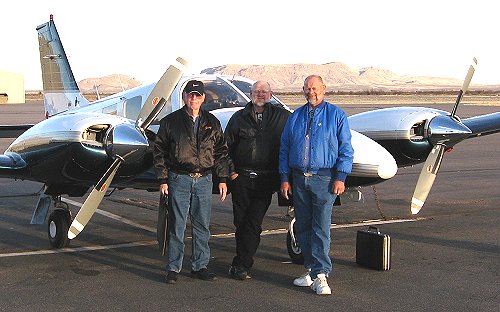 Jerry Muir John Escapule Mick Easthouse